Welcome to our home! Below you will find photos of every room, links to more information about each space, and details about our future plans!
*the buttons will link to their respective categories as we make relevant posts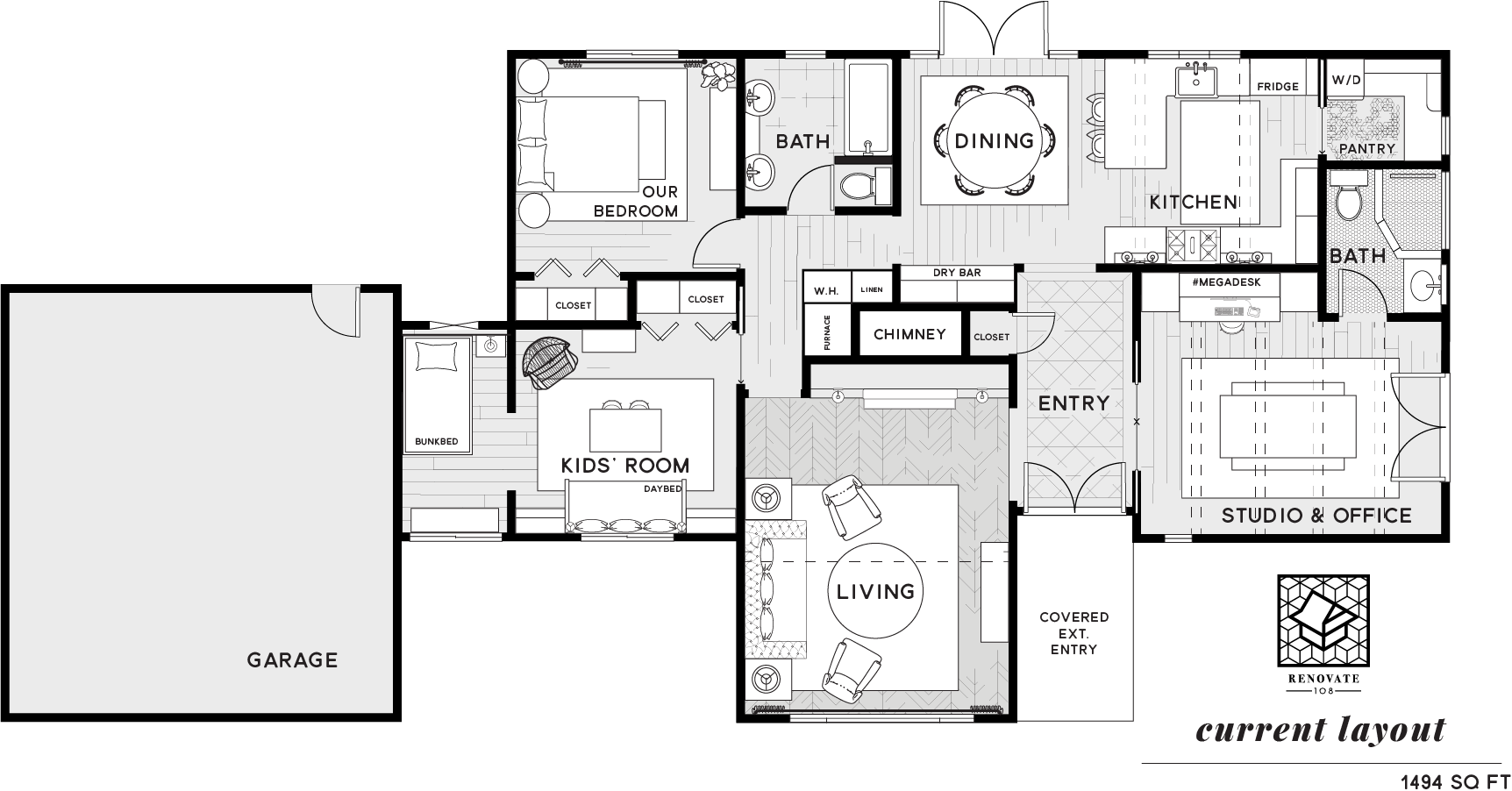 ---
---
Looking for our kitchen resources? See Shop Our House!
---
---
Looking for our Studio resources? See Shop Our House!
---
Looking for our Studio Bath resources? See Shop Our House!
---
---
---
---
---
---
---
Future Plans
The Addition & Exterior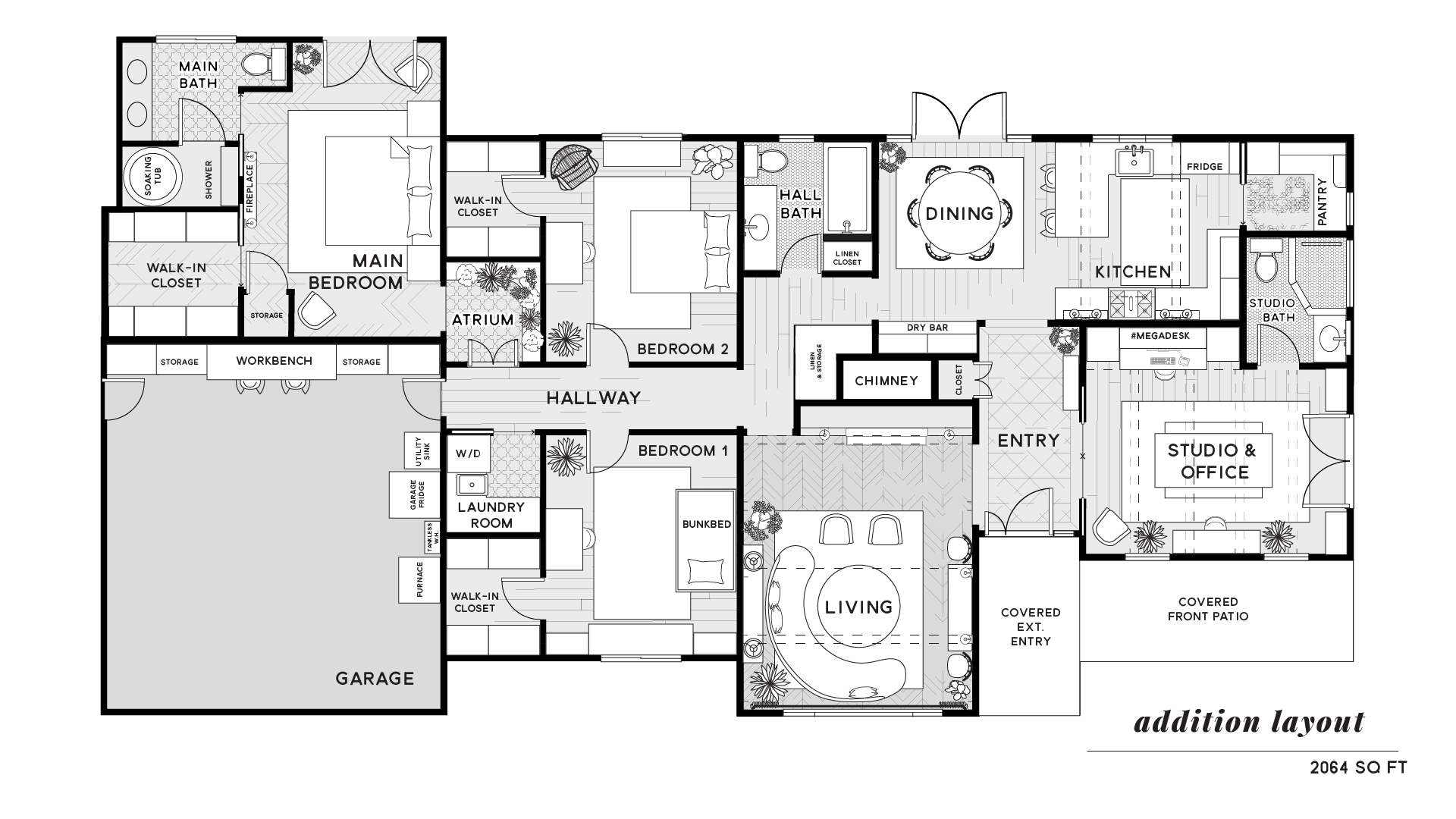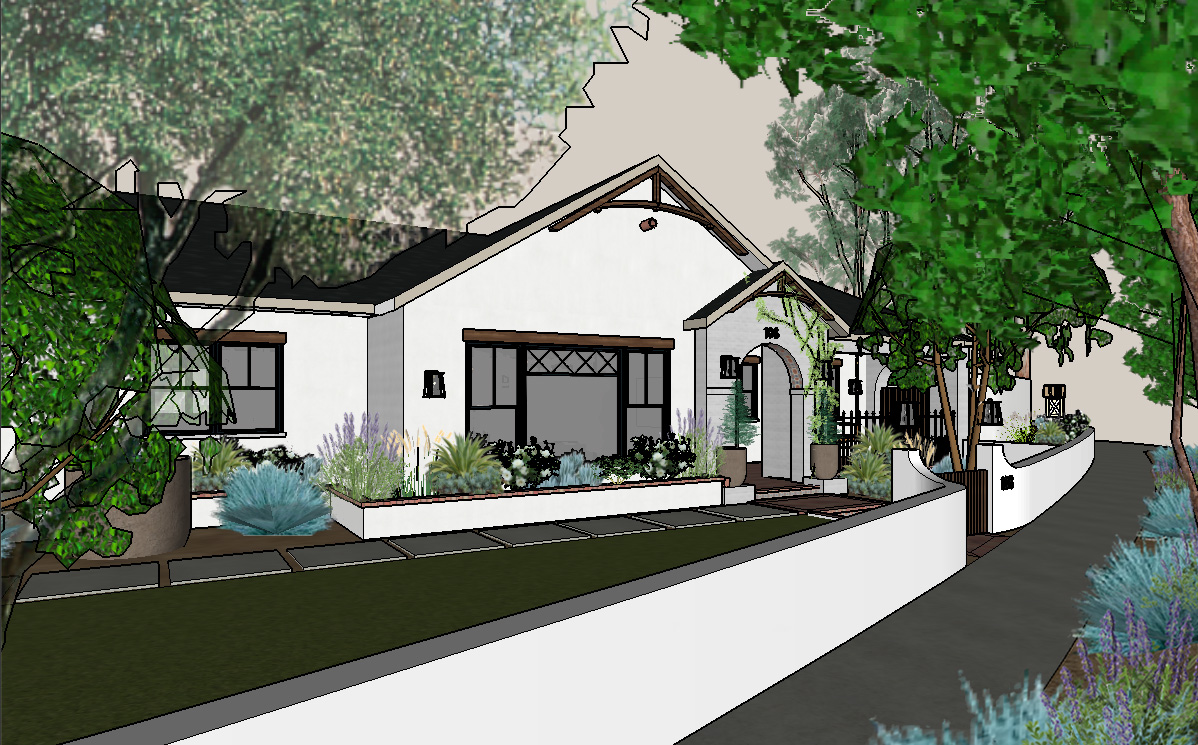 We knew the basic plans of how we'd change and adjust the layout of this house before we even closed escrow on it. From moving the pantry into the laundry room, using the main bedroom as the office, building out our side fence to bring our avocado tree into the backyard, we knew we'd build a big main bedroom addition off the back of the garage, while also giving our house direct access to the garage. Above you can see the current plans for the addition layout in better detail, but below you can swipe to see just how walls will move and space will be made.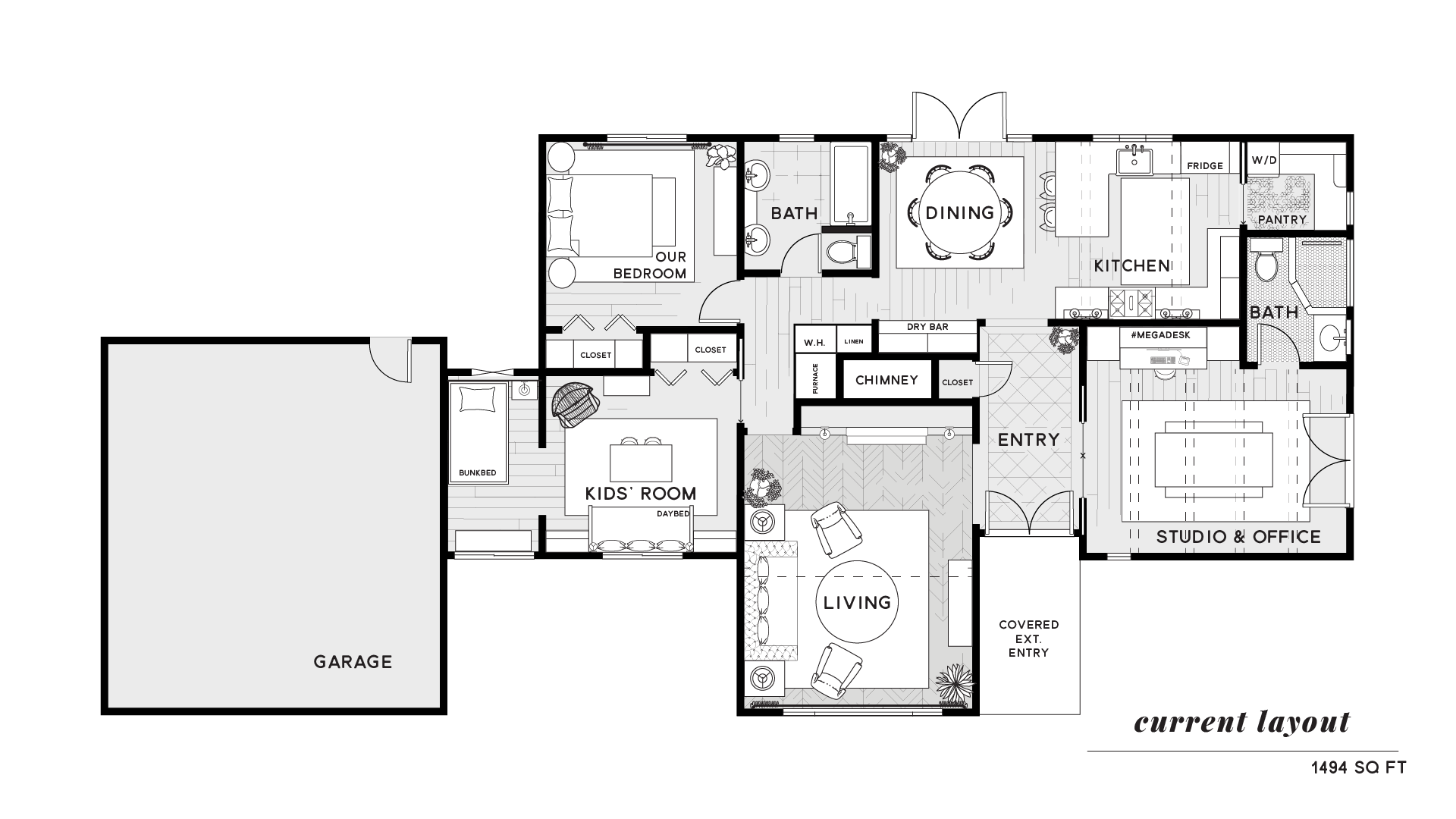 The addition will accomplish many things;
Add a fourth bedroom; this allows for the children to move into their own rooms, while we move into a nice large bedroom
Add a third bathroom
Give 3 bedrooms walk-in closets (this house currently has zero)
Add a laundry room; bonus* this gets the washer and dryer out of the kitchen and allows the pantry to be full pantry storage
Connect the house to the garage (it already shares a wall, time to make the doorway)
Allow for the water heater and furnace to be moved to the garage; the water heater and the furnace have to be in the heart of the house because the house isn't technically connected to the garage via the attic or a doorway (it simply shares a wall), both are loud and take up a lot of space, and I routinely worry about the water heater failing and ruining our floors.
Creates more storage space space in the heart of the house; moving the water heater and furnace out of the center of the house allows for us to convert it into more highly specialized storage space! Also potential for widening the hallway to the living room.
Add about 500 sq feet.
This will also be the time when we complete our exterior renovation; opening the gables, adding an arched exterior entry, a new roof, solar panels, covering the front patio, and smooth stucco siding with painted brick veneer accents and moving the A/C unit to the side of the house. At this point there will be no longer be any major changes to the house on the horizon. We'll be "done"!